Serving Greater Toronto Area, Canada
Industrial Video Production

We create video content for industrial & technology markets
We combine a very good technical understanding and expertise with creativity and passion.
What You Can Get:
Corporate Documentary Video

Company Profile Video

Product/Equipment Demonstration

Product Application

Product Sales Video

Factory Tour Video

Industrial Training Videos

Q&A Videos

Machinery and Heavy Equipment Videos
+
Creative Development

Industrial Video Marketing and Strategy
By understanding your services, products and market we make your video content work for you. We are listening and your clients will be listening too.
What You Can Expect:
Honest Guidance and Support
Creative Video Concept Development

Effective Story Development

On-site or in-studio video shooting.
Cinematic Industrial Film That Grabs Attention
At FIVELINE we are a creative team of professionals specializing in producing innovative and interesting videos for the industrial and technology industries dedicated to assisting businesses in elevating their products and services by using captivating visuals that narrate a story.  We strive to provide our clients with the highest quality videos that help them reach their goals. With FIVELINE, you can trust that your videos will be both innovative and effective.
As a creative video production company, we understand the importance of creating compelling content that resonates with your target audience. We specialize in providing innovative solutions for clients in the industrial market, offering comprehensive services that cover every aspect of your video project. Our team of creatives is dedicated to delivering exceptional results, combining technical expertise with sales and marketing know-how to ensure your video stands out from the crowd. Whether you require expert editing or full-scale production services, we have the resources and experience to make your vision a reality. Let us help you achieve success with your next video project.
WATCH THE TEASER VIDEO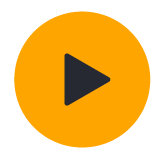 Types of Industrial Videos We Produce
Corporate Documentary Video
Machine Demonstration Videos
Product Application Videos
Machinery and Heavy Equipment Videos
Industrial Training Videos
Your Industrial Story, Brought to Life
Why Working With Us

When it comes to creating compelling and effective industrial video content, technical understanding and expertise are essential. That's why working with us is the right choice. Our team has the technical know-how to ensure that every video we produce is not only polished and professional, but effective at communicating your message.
Industrial and Manufacturing Cinematic Video Services
Our engagement videos can cover any of the following: Corporate Videography, Corporate Documentary, Factory Tour Videos, Application Videos, Manufacturing Explainer Video, Machinery and Heavy Equipment Presentation, Product/Equipment Demonstration, Training Videos for Industrial Manufacturing Companies, FAQ Videos.
BASIC VIDEO
Web Video to Capture Attention
Up to 2 Min Video Length

Filming on Full HD Camera

Client Provided Concept

Client Provided Script (200 Words)

One-Day Video Shooting (On-site B-Roll)

Custom Brand Colors

Logo and Text Basic Animations

Music + Music Design

Up to 2 Rounds of Revisions

What's Included:

Source mp4 Video File Only (Full HD), One Motorized Video Camera, Gimbal Shots, Travel within Toronto/GTA

Available:

Professional Voice Over, Cinematic Drone Shots, Additional Video/Lighting Equipment Rentals (If needed)
Essential
Creative Interview Style Video
Up to 3 Min Video Length

Filming on full HD Camera

Client Provided Concept

Script Writing or Client Supplied (200 words)

One-Day Video Shooting (On-site Interviews + B-Roll)

Interview One Camera Angle (Waist up/Close up)

Music + Music Design

Custom Brand Animations

Up to 2 Rounds of Revisions

What's Included:

Source mp4 Video File Only (Full HD), One Motorized Video Camera, Gimbal Shots, Travel within Toronto/GTA

Available:

Professional Voice Over, Cinematic Drone Shots, Additional Video/Lighting Equipment Rentals (If needed)
ESSENTIAL PLUS
Build Trust and Credibility
Up to 3 Min Video Length

Filming on Cinema Camera 4K

Concept Development (or Client Supplied)

Script Writing or Client Supplied (250 words)

One-Day Video Shooting (On-site Interviews + B-Roll)

Two Camera Angles (Waist up/Close up)

Professional Voice Over

Custom Brand Animations

Music + Music Design

Up to 3 Rounds of Revisions

What's Included:

Source mp4 Video File Only (4K and Full HD), One Motorized Video Camera and One Tripod Mounted Camera, Gimbal Shots, Travel within Toronto/GTA

Available:

Cinematic Drone Shots, Additional Video/Lighting Equipment Rentals (If needed)
PREMIUM VIDEO
RAW Footage Provided
Up to 4 Min Video Length

Filming on Cinema Camera 4K

Concept Development (or Client Supplied)

Script Writing or Client Supplied (300 words)

One-Day Video Shooting (On-site Interviews + B-Roll)

Two Camera Angles (Waist up/Close up)

Professional Voice Over

Custom Brand Animations

Music + Music Design

Up to 3 Rounds of Revisions

What's Included:

Source RAW Footage, Source mp4 Video File (Full HD and 4K), Two Motorized Video Camera, Gimbal Shots, Travel within Toronto/GTA

Available:

Cinematic Drone Shots, Additional Video/Lighting Equipment Rentals (If needed)
LET'S TALK
Get a Quote
Contact Us
Book an Appointment