Find Creative Ways to Use Product Application Videos in Your Marketing Strategy
Product application videos are a powerful tool in any marketer's arsenal, offering a dynamic and engaging way to showcase the functionality of your products. By demonstrating how your products can be used to solve problems, you can build trust and authority with potential customers. In this article, we'll explore  creative ways to use product application videos in your marketing strategy.
Product application videos have become a popular tool in today's marketing landscape, with businesses using them to promote their products in unique and exciting ways. These videos not only showcase how a product works but also its benefits and potential applications, which can help create a lasting impression on customers. In addition to their practical use in demonstrating a product's functionality, product application videos can also be used to tell a story or convey a brand message. By incorporating creative and engaging visuals, music, and voiceovers, businesses can create a unique and memorable video that captures the attention of potential customers. For example, a product application video for a fitness tracker could feature an athlete using the device during a challenging workout while an inspiring soundtrack plays in the background. This type of video not only demonstrates the product's functionality but also conveys the message that the product is for serious athletes who want to push themselves to the limit.
Demonstrate product features and functionality: The most obvious use of product application videos is to showcase the features and functionality of your products. By demonstrating how your product works and highlighting its unique features, you can provide potential customers with a better understanding of its value.
Showcase customer experiences: Another effective way to use product application videos is to showcase customer experiences. By including customer testimonials and case studies in your videos, you can provide real-world examples of how your products have helped other businesses. This can help build trust and credibility with potential customers and increase the likelihood of converting them into loyal customers.
Highlight your product's unique applications: Consider highlighting the unique applications of your product in your videos. For example, if you sell a kitchen appliance, you could showcase how it can be used to prepare healthy meals quickly and efficiently. This can help potential customers see how your product can solve a specific problem or need in their daily lives.
Social media marketing: With the rise of social media, video content has become more important than ever. You can create short product application videos to showcase your products' unique features and benefits. This allows businesses to reach a wider audience and showcase their products in a visually compelling way. By incorporating product application videos into their marketing strategy, businesses can differentiate themselves from competitors and build stronger connections with potential customers. Share these videos on social media channels like Instagram, Facebook, and Twitter to reach a wider audience.
Email marketing: In order to connect with your intended audience, email marketing is a useful tool. Incorporating videos that showcase how your products can be used can make your emails more captivating and enhance the likelihood of conversions. You can also utilize personalized videos as a means of fostering stronger connections with current customers. No crucial details have been left out of this paraphrased text.
Trade shows: Trade shows are a great way to exhibit your merchandise and network with potential clients. To showcase the distinctive features and advantages of your products to attendees, you can employ product application videos. These videos can also be exhibited on screens in your booth, which can help you draw more visitors and generate leads. It is important to have all the necessary information available during trade shows to make the most of this opportunity.
Website content: The content on your website is crucial as it is the initial interaction with potential customers. To enhance the user experience, incorporating videos that demonstrate product applications can help visitors comprehend the functionality of your products. This can improve their engagement with your website and lead to an increase in conversions.
Sales presentations: Product application videos can also be utilized in sales presentations to communicate the value of your products to potential customers. By showcasing how your products function, you can establish trust and credibility, making it more probable that customers will choose your products over those of your competitors.
By incorporating product application videos into your marketing strategy, you can showcase your products in a more engaging and effective way. These videos can be used across a variety of platforms, including social media, email, trade shows, websites, and sales presentations. By using these videos, you can build trust and authority with potential customers, leading to increased engagement and conversions.
To learn more about how product application videos can benefit your business, contact us at (647) 636-5147 to discuss your video production needs. Our team of experts can help you create high-quality videos that showcase your products in the best possible light.
Powerful Visuals for Industrial Excellence
Our videographer brings valuable technological and industrial expertise to every video production. With a deep understanding of the technical aspects involved, we ensure that each video we create is polished, professional, and effectively communicates your message
Corporate Documentary Video
Company Profile Video
Product/Equipment Demonstration
Product Application
Product Sales Video
Factory Tour Video
Industrial Training Videos
Q&A Videos
Machinery and Heavy Equipment Videos
...and more! Call Us: (647) 636-5147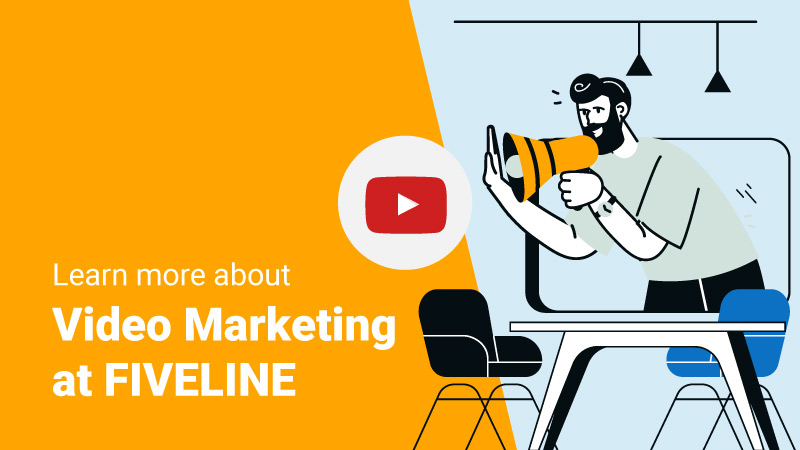 Use Product Application Videos for Effective Customer Support Businesses are increasingly using product application videos as a means of promoting their products and instructing customers on their usage. Yet, these videos can also serve as a useful resource for...
read more