How to Create a Compelling Corporate Documentary Video on a Limited Budget
Producing corporate documentary videos can effectively highlight a company's brand, culture, and accomplishments, but it can be costly, particularly for technical and industrial enterprises that have limited funds. Despite this, it is possible to craft an impressive corporate documentary video on a restricted budget by adopting the appropriate methods.
Define your objectives: Before beginning the process of crafting your video, it is important to first establish your goals and objectives. Consider what you hope to accomplish with your video, whether it be promoting your company's brand or highlighting a significant accomplishment. By clearly defining your objectives, you can create a video that effectively conveys your intended message.
Use available resources: It is wise to utilize any available resources to save money, such as pre-existing footage, imagery, and inexpensive editing software.
Plan your shots: To ensure efficient utilization of time and resources, it is important to meticulously plan the shots for your corporate documentary video. This can be achieved by creating a storyboard and shot list that serves as a guide during filming.
Focus on storytelling: In order to make the video engaging and effective, storytelling is crucial. A narrative structure should be employed to tell an interesting story that captures the audience's attention and effectively conveys the intended message.
Choose the right music: Music can help set the tone for your video and evoke emotions in your audience. Choose music that fits the mood and tone of your video.
Keep it concise: Keep your video concise and focused. A shorter video is more likely to hold your audience's attention and can be more effective than a longer video.
Test and refine: Once you've created your video, test it with a small audience to get feedback. Use this feedback to refine your video and make it as effective as possible.
Creating a compelling corporate documentary video on a limited budget is possible with the right approach. By defining your objectives, using available resources, planning your shots, focusing on storytelling, choosing the right music, keeping it concise, and testing and refining, you can create a video that effectively communicates your message and engages your audience.
At FIVELINE, we specialize in producing high-quality corporate documentary videos for industrial and technical companies. Contact us at (647) 635-5147 to learn how we can help you create a compelling corporate documentary video on a limited budget.
Powerful Visuals for Industrial Excellence
Our videographer brings valuable technological and industrial expertise to every video production. With a deep understanding of the technical aspects involved, we ensure that each video we create is polished, professional, and effectively communicates your message
Corporate Documentary Video
Company Profile Video
Product/Equipment Demonstration
Product Application
Product Sales Video
Factory Tour Video
Industrial Training Videos
Q&A Videos
Machinery and Heavy Equipment Videos
...and more! Call Us: (647) 636-5147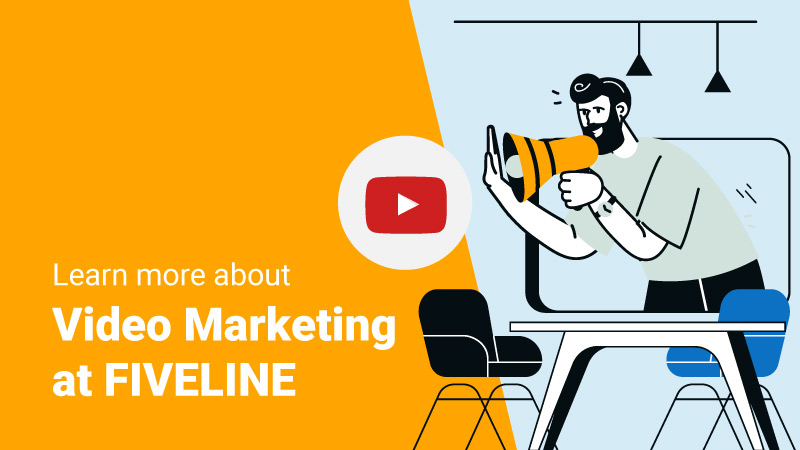 Maximizing the Impact of Your Corporate Documentary Video: Distribution and Promotion Strategies Once you've produced a captivating corporate documentary video, the next crucial phase is to establish a clear plan for disseminating it to your intended viewers. Among...
read more