Cutting Through the Noise and Providing Clear Answers
How Q&A Videos Can Improve Customer Relations for Industrial Companies
In the industrial sector, companies face a unique challenge when it comes to customer relations. Customers often have complex questions about products, services, and technical specifications that can be difficult to answer over the phone or through email. This can lead to frustration, misunderstandings, and ultimately, a breakdown in communication between the company and its customers. However, by leveraging the power of Q&A videos, industrial companies can improve their customer relations and build trust with their audience.
Q&A videos are an effective and interactive way for businesses to address their customers' common questions, showcase their expertise, and establish an emotional connection with their audience. These videos enable companies to efficiently respond to frequently asked queries, saving time and resources that can be allocated to other crucial areas of their operations.
Furthermore, Q&A videos provide an opportunity for industrial businesses to exhibit their technical knowledge and competence in a captivating and user-friendly manner. Customers can witness the product's functionality, troubleshoot common issues, and gain an understanding of the company's unique selling proposition. This not only improves customer satisfaction but also cultivates authenticity and trust in the brand.
Additionally, Q&A videos can be used as a tool for customer education and onboarding. By providing customers with easy-to-understand instructions and answers to their questions, companies can streamline the onboarding process and ensure that their customers get the most out of their products and services. This not only leads to happier customers but also reduces the likelihood of returns or complaints down the line.
In conclusion, Q&A videos are a powerful tool for industrial companies looking to improve their customer relations and build trust with their audience. By providing clear answers to common questions, showcasing expertise and technical knowledge, and streamlining the onboarding process, companies can cut down on customer service time and resources while boosting customer satisfaction and loyalty. If you're interested in creating Q&A videos for your industrial company or want to learn more about how video can improve your customer service efforts, give us a call at (647) 635-5147. Our team at FIVELINE would be happy to help you create compelling videos that meet your specific needs and goals.
Powerful Visuals for Industrial Excellence
Our videographer brings valuable technological and industrial expertise to every video production. With a deep understanding of the technical aspects involved, we ensure that each video we create is polished, professional, and effectively communicates your message
Corporate Documentary Video
Company Profile Video
Product/Equipment Demonstration
Product Application
Product Sales Video
Factory Tour Video
Industrial Training Videos
Q&A Videos
Machinery and Heavy Equipment Videos
...and more! Call Us: (647) 636-5147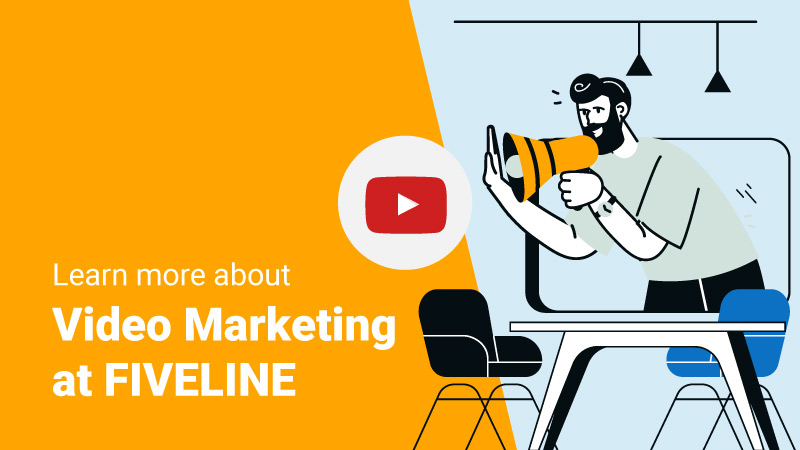 Revolutionizing Customer Support with Q&A Videos: Harnessing Technology for Enhanced Customer Satisfaction In recent years, customer support has become an essential aspect of any business, and industrial companies are no exception. Providing efficient and...
read more