Revolutionizing Customer Support with Q&A Videos:
Harnessing Technology for Enhanced Customer Satisfaction
In recent years, customer support has become an essential aspect of any business, and industrial companies are no exception. Providing efficient and effective support is crucial to building a loyal customer base and maintaining a positive reputation in the industry. However, with the rapid advancements in technology and the increasing demands of customers, traditional support methods may no longer be enough to meet their needs. That's where Q&A videos come in. By leveraging the power of video technology, industrial companies can revolutionize their customer support systems and provide better assistance to their clients. In this article, we'll explore the benefits of Q&A videos for industrial companies and how they can harness this technology to enhance customer satisfaction.
Q&A videos provide a platform for industrial companies to answer frequently asked questions and provide technical guidance in a clear and concise manner. By addressing common customer inquiries through video format, companies can save time and reduce the number of support calls and emails they receive. This not only improves efficiency but also ensures that customers are receiving accurate and consistent information.
One of the key benefits of Q&A videos is their ability to provide expert insight at the fingertips of customers. By utilizing subject matter experts within the company, Q&A videos can provide in-depth technical guidance and troubleshooting tips that may not be available through traditional support channels. This not only enhances the customer experience but also showcases the company's expertise and industry knowledge.
Furthermore, Q&A videos can also be tailored to meet specific customer needs, providing a personalized experience that fosters loyalty and trust. By addressing individual customer inquiries, companies can build strong relationships with their customers and create a sense of community and connection.
Overall, the use of Q&A videos is revolutionizing customer support in the industrial sector. By providing efficient and effective technical assistance, personalized experiences, and expert insight, companies can enhance customer satisfaction, build brand loyalty, and foster long-term success.
If you're interested in implementing Q&A videos for your industrial company, contact us at (647) 635-5147 to learn how FIVELINE can help revolutionize your customer support.
Powerful Visuals for Industrial Excellence
Our videographer brings valuable technological and industrial expertise to every video production. With a deep understanding of the technical aspects involved, we ensure that each video we create is polished, professional, and effectively communicates your message
Corporate Documentary Video
Company Profile Video
Product/Equipment Demonstration
Product Application
Product Sales Video
Factory Tour Video
Industrial Training Videos
Q&A Videos
Machinery and Heavy Equipment Videos
...and more! Call Us: (647) 636-5147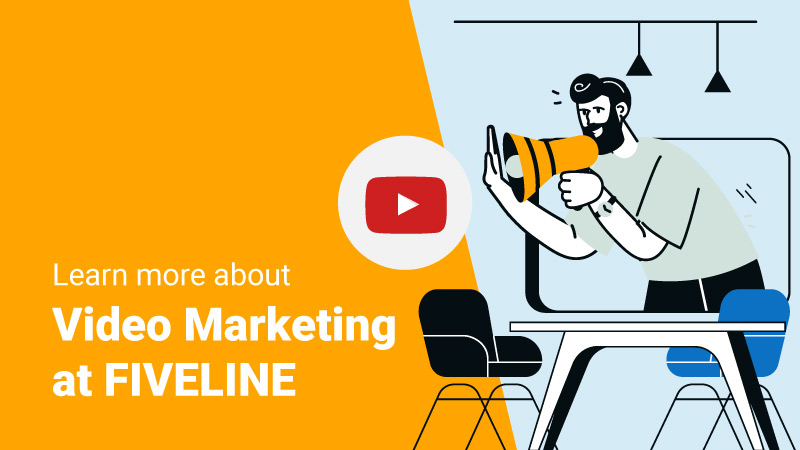 Expert Insight at Your Fingertips: How Q&A Videos Can Provide Technical Assistance and Guidance In today's fast-paced industrial world, customers expect quick and reliable technical support. However, providing high-quality support can be a challenging and...
read more