The Importance of Scripting for a Successful Factory Tour Video Production
In the world of manufacturing, factory tours are a powerful tool for showcasing the production process, the people behind the products, and the company's commitment to quality. A well-produced factory tour video can be an effective marketing tool, providing a behind-the-scenes look at how a product is made. However, the success of such a video largely depends on one crucial element: the script.
The Role of Scripting in Industrial Video Production

A script serves as the backbone of any video production. It outlines the narrative, dictates the flow of information, and guides the visual elements.
A factory tour involves many moving parts, literally and figuratively. A script ensures that the video has a clear structure and logical flow, guiding viewers through the various stages of the production process in a coherent and engaging manner.
A script helps to distill complex manufacturing processes into understandable language for the audience. It ensures that technical jargon is minimized or adequately explained, and that key messages are clearly communicated.Consistency in messaging is key to building brand identity and trust. A script ensures that the video aligns with the company's overall messaging and brand voice.
One way that scripting can be particularly helpful is by solving a common problem faced by many companies: how to effectively showcase their products and services in action. By scripting out a factory tour video in advance, you can plan the shots and angles that will best highlight your products and processes, ensuring that viewers understand what sets your company apart.
For example, let's say your company specializes in precision machining. You want to create a factory tour video to showcase your state-of-the-art equipment and skilled technicians. Without a script, you might end up with a disjointed video that jumps around from machine to machine without providing any context. However, with a well-written script, you can guide viewers through the process step-by-step, highlighting the unique features of each machine and emphasizing the skills of your technicians.
At FIVELINE we understand the significance of drafting an effective script for a victorious factory tour video production. Our team of expert video specialists collaborate with you to construct a script that effectively conveys your message and highlights your company's distinctive strengths. Our services can assist you in accomplishing your objectives, whether it's enhancing brand recognition, drawing in new customers, or educating your audience, through the influential medium of video.
If you're ready to take your factory tour video to the next level, contact us today at 647-636-5147 to learn more about our video production services.
Powerful Visuals for Industrial Excellence
Our videographer brings valuable technological and industrial expertise to every video production. With a deep understanding of the technical aspects involved, we ensure that each video we create is polished, professional, and effectively communicates your message
Corporate Documentary Video
Company Profile Video
Product/Equipment Demonstration
Product Application
Product Sales Video
Factory Tour Video
Industrial Training Videos
Q&A Videos
Machinery and Heavy Equipment Videos
...and more! Call Us: (647) 636-5147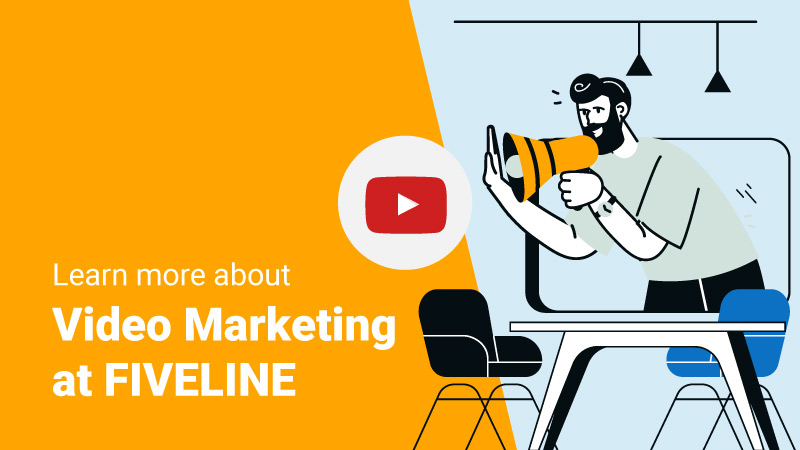 What to Expect During a Factory Tour Video Production with FIVELINE Producing a high-quality factory tour video involves considering several factors. Our creative team specializes in producing videos for industrial and technological sectors and understands the unique...
read more