What to Expect During a Factory Tour Video Production with FIVELINE
Producing a high-quality factory tour video involves considering several factors. Our creative team specializes in producing videos for industrial and technological sectors and understands the unique challenges and opportunities involved in showcasing manufacturing operations and facilities. If you choose to work with us for your factory tour video production, here's what you can expect.
Technical Understanding and Expertise: Our team of videographers and editors has years of experience in the field of industrial and technology video production. We have a deep understanding of the technical aspects of manufacturing processes and are skilled in capturing footage of complex machinery and equipment. We also know how to tell a compelling story through video, and we can help you communicate your brand's values and mission in a way that resonates with your target audience.

Collaboration and Communication:

The production of factory tour videos follows a collaborative approach that takes into account the unique needs and goals of each factory. Our team works closely with our clients throughout the production process, keeping them involved and informed every step of the way. We prioritize clear and timely communication and are always available to address any concerns or questions that may arise.
Attention to Detail: At FIVELINE, we believe that the difference is in the details. We pay close attention to every aspect of your factory tour video production, from the lighting and sound to the camera angles and editing. We work hard to ensure that your video is visually stunning, engaging, and informative.

Efficiency and Flexibility:

We know that time is money, and that's why we strive to make the factory tour video production process as efficient and flexible as possible. We work around your schedule to minimize disruption to your operations, and we can adapt to changing circumstances and requirements as needed.
As a professional in the industrial field, you understand the significance of having an expertly crafted factory tour video. Such a video serves not only to showcase your manufacturing facility but also to build customer trust in your products. At FIVELINE, we acknowledge that developing a top-tier video requires technical expertise, effective collaboration and communication, attention to detail, and both efficiency and adaptability. With our extensive experience in industrial video production services, we can assist you in creating a factory tour video that addresses your specific requirements and surpasses your expectations.  Contact FIVELINE at (647) 636-5147 to learn more about how we can help you create an effective factory tour video.
Powerful Visuals for Industrial Excellence
Our videographer brings valuable technological and industrial expertise to every video production. With a deep understanding of the technical aspects involved, we ensure that each video we create is polished, professional, and effectively communicates your message
Corporate Documentary Video
Company Profile Video
Product/Equipment Demonstration
Product Application
Product Sales Video
Factory Tour Video
Industrial Training Videos
Q&A Videos
Machinery and Heavy Equipment Videos
...and more! Call Us: (647) 636-5147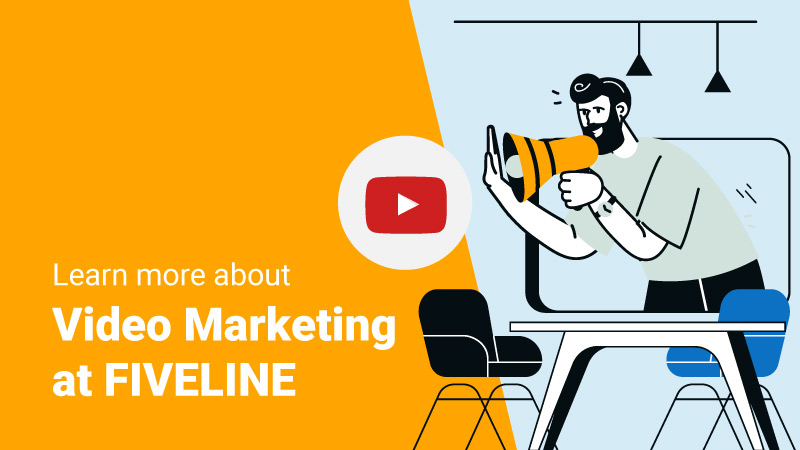 The Importance of Scripting for a Successful Factory Tour Video Production In the world of manufacturing, factory tours are a powerful tool for showcasing the production process, the people behind the products, and the company's commitment to quality. A well-produced...
read more